Microsoft announced this week in its blog some news brought by the April update for Office 365.
What's New in the Office 365 April Update
Outlook Client Manager. Aimed at small businesses, it becomes easier to deal with customers without having to leave Outlook.
Outlook Customer Manager is available to Office 365 Business Premium subscribers and can be accessed through Outlook for Windows, iOS, and Web. Learn more about it here.
An April update also brings a Preview version of Microsoft To-Do, an application for task management. With it you can plan and manage your day to always stay organized.
The Preview version is available to all Office 365 customers and can be accessed on devices running Windows 10, iPhone, Android, and the Web.
For Office on the iPad, an Office 365 upgrade or the Designer for PowerPoint. It offers suggestions so you can create presentations with high quality quickly.
Designer was available without PowerPoint for Windows, Mac, Android and Web for Office 365 subscribers.
Another novelty brought by this update is support for groups without Word, Excel and PowerPoint. With it you can open and save shared documents quickly.
This feature is available in Office for Windows (desktop) for Office 365 commercial customers.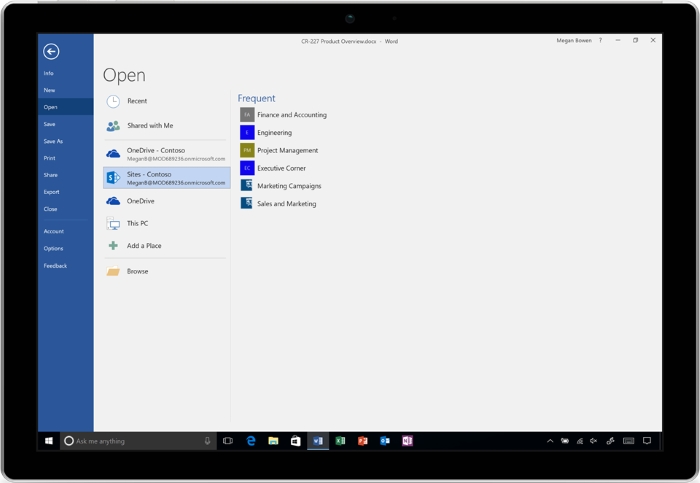 A complete list with all the news brought by the April update of Office 365 can be seen without post with the announcement from Microsoft.