In these times of quarentine, you have to stay a little bit positive within your meetings and turn them a little more fun.
Usually every morning, I do a daily meeting with my whole team to check some if they need any help, but today I've become the "Potato Manager"! Check for yourself!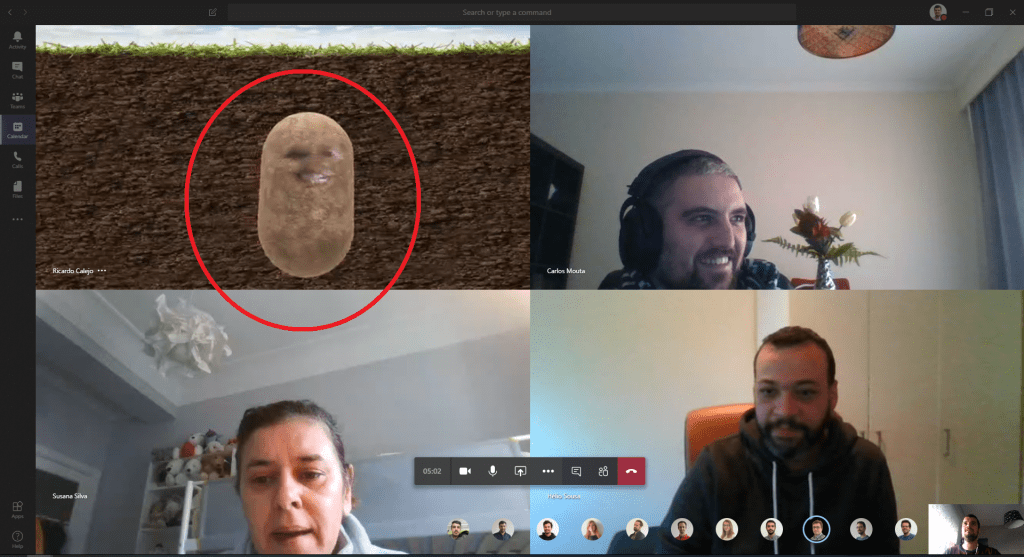 You could use GIFS and memes, but there's also Snapchat Camera. Here's a guide on how you can use the Snapchat camera to add funny filters to your Teams calls and give your coworkers some good old laughs!
Snap Camera lenses can be used during live streams and video chats, meaning you can turn yourself into a potato and other amusing images during a meeting on Microsoft Teams, Zoom, Skype, and other compatible platforms.
When you've downloaded and installed the Snapchat companion on PC, you'll want to open your video chat application.
Microsoft Teams, Zoom, Skype, OBS, and Google Hangouts are all compatible with the filter.
With your preferred webcam app now open, all you need to do then is proceed to the video settings and choose Snap Camera so you can select the filter for which you wish to apply.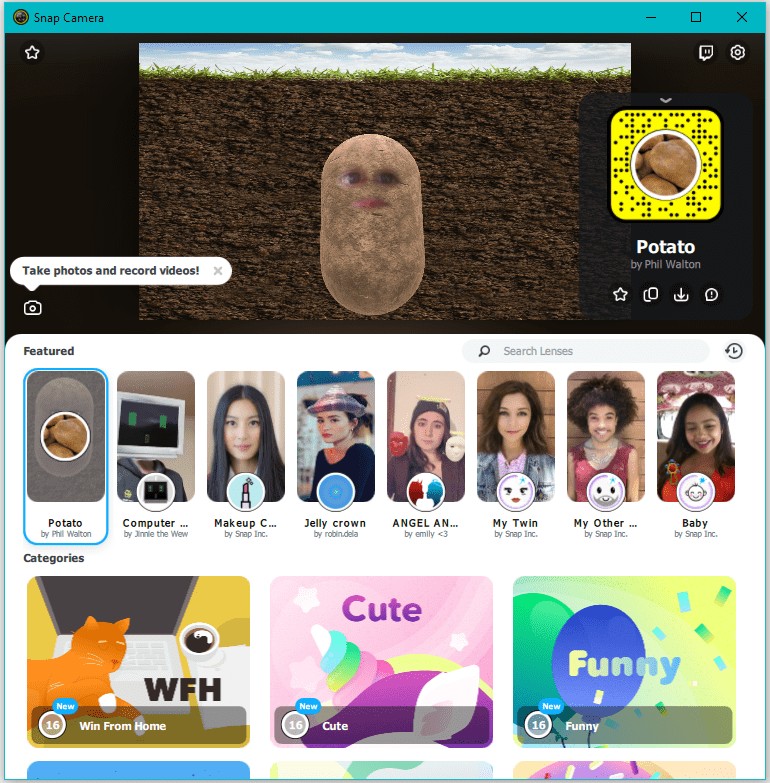 So, have fun… let's turn this fight against Covid-19 a little bit more fun!