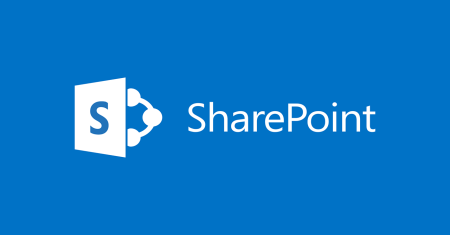 During the SharePoint Virtual Summit, held on May 16th, Microsoft unveiled the latest innovations for SharePoint and OneDrive, including powerful integrations through Office 365 and Azure. These developments were built under a vision unveiled last year and have been delivering ever since with innovations to reinvent content collaboration and usher in a new generation of mobile and intelligent intranets. Microsoft also introduced Office 365 to customers who are using SharePoint to accelerate their digital transformation.
SharePoint continues to gain momentum
With over 100 million monthly active users, Office 365 offers the most comprehensive, intelligent and secure communication and collaboration service. SharePoint plays an important role in Office 365, which is empowering customers to share and manage content, knowledge, and applications to create a more connected work environment.
As customers move to the cloud, we're seeing a tremendous adoption of SharePoint:
More than 250,000 organizations and more than 85 percent of Fortune 500 companies already use SharePoint as part of Office 365.
Last year, SharePoint usage grew 90 percent, with stored content growing 300 percent and more than 10 million new SharePoint sites were created.
More than 60 percent of SharePoint shares are online now, reflecting that customers see value with SharePoint in Office 365.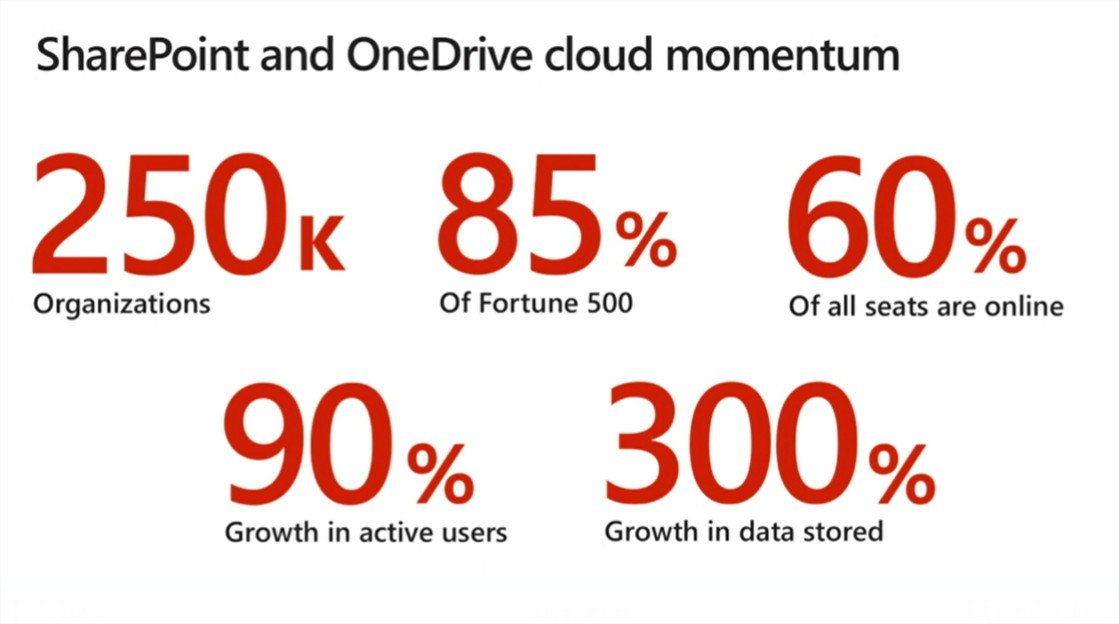 Share Files Directly from File Manager in Windows and Finder on Mac
OneDrive lets you safely share files with someone – inside or outside your organization. Its deep Office integration allows you to collaborate with these shared files with others in real time. And this allows you to access all of your Office 365 files, including your individual work files and files shared with you by individuals, teams, and organizations – regardless of whether you use a PC, Mac, iOS or Android device or a Windows Phone
Based on last week's announcement of OneDrive Files On-Demand– which allows you to work with all of your files within the Windows Explorer File Explorer and even offline-you have announced that you can share Office 365 files directly from the Manager Of files on your PC and in the Mac Finder. The sharing experience has been simplified so you can share a file or folder with specific people or send a link that allows anyone who needs access, inside or outside your organization. In addition, you can now control how long a link provides access and you can easily view and modify the permissions you've granted. The new sharing experience is the same whether you share on the web, Explorer on Windows 10 and Windows 7, or the Mac Finder.
Inform and engage employees with SharePoint communication sites
As the next step toward the inauguration of the next generation of intranets, Microsoft announced the SharePoint communication sites. A communication site is a beautiful, dynamic website that allows reaching a wide audience, to keep the organization informed and committed. Communication sites are great on the web, on a PC or Mac, in mobile browsers, and in the SharePoint application.
While a team site allows you to share within your group that you are working on, a communication site allows your group to broadly share and communicate your message across the organization.
Communication sites can be created in seconds. You can set web parts of your site pages by default to tell your story. You can customize page layout with new multi-column sections and create using drag-and-drop with a richly functional range of web parts, including an image gallery, interactive Bing maps, videos from a Microsoft Stream channel, and a New web part of web events.
Add a Yammer web part to a communication site to solicit feedback and stimulate the conversation. Yammer adds a layer of conversation to the intranet so you can lead the employee and share best practices throughout the organization even in the context of a communication site.
Create custom SharePoint forms with PowerApps and automate approvals with Microsoft Flow
SharePoint enables you, your team and your organization to simplify tasks, automate workflows, and seamlessly integrate processes into your work – on any device and anywhere you work. You can use Microsoft PowerApps to easily create custom forms, even in the context of a SharePoint library or list. Users can then create, view, and interact with data using their custom form instead of standard SharePoint forms. This is a significant milestone for SharePoint and PowerApps, such as empowering any user to transform team unity and organizational processes.
We also continue to deepen SharePoint and Microsoft Flow integration. New internal approval streams let you send any document for approval with a custom message. The recipient can approve the request directly from an actionable email message so that approval and feedback can be given without leaving their inbox.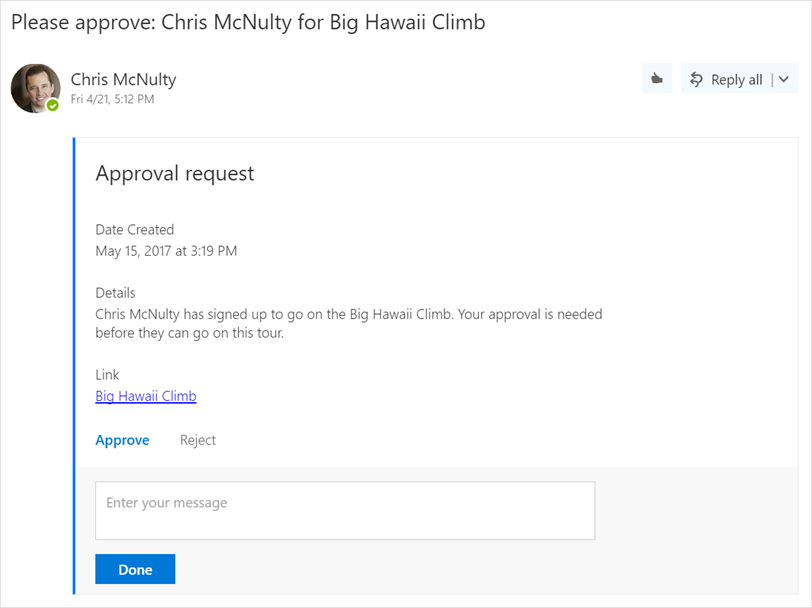 Find people, skills and content with powerful, personalized search
It was also announced a more personalized search that uses machine learning and Microsoft Graph Artificial Intelligence to deliver more relevant, valuable, and faster results. When you are looking for knowledge, it can be found in content such as files, websites and news. And it can also be found through your colleagues. Now your search for results will include people whose skills, interests and projects – part of your Office 365 profile – are relevant to your query.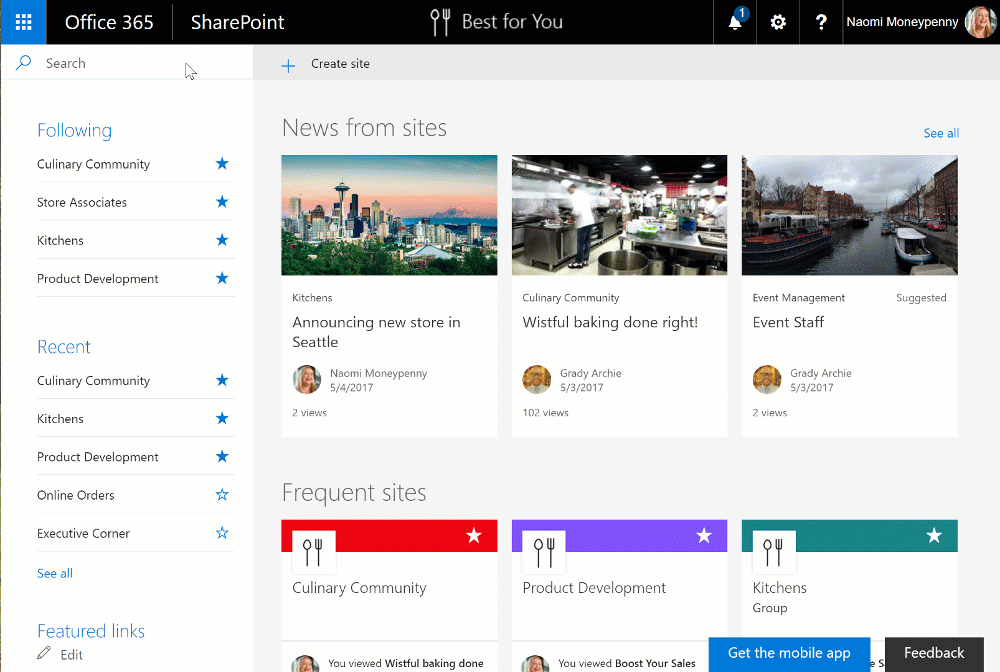 The search results will activate a card so you can learn at a glance about a person and the content they work on. One more click and activates an extended view with rich details of user profile information. These search enhancements are being released over the next few months.
You can check the original post by Jeff Tepper here: https://blogs.office.com/2017/05/16/sharepoint-virtual-summit-showcases-growth-innovations-and-customer-success/
Summary
The headline ads we shared here are just the tip of the iceberg. At the SharePoint Virtual Summit, we've announced dozens of innovations that will help you accelerate your digital transformation next year. To learn more about the new capabilities through SharePoint and OneDrive and the transformational results they drive, read "New SharePoint and OneDrive capabilities accelerate your digital transformation."
Finally, we'll be writing more news about the Virtual Summit this time regarding the new SharePoint Framework features. Keep with us 🙂