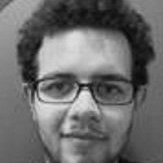 His name is Nuno Barbosa, 22 years old and he's from Paredes and he is the most recent intern at our team.
He is a finalist of the course of Computer Engineering at the Higher Institute of Engineering of Porto. He plans to advance to a master's degree next year, possibly in the area of Software Engineering. Has knowledge in languages like C #, C ++, PHP, Java, Swift and HTML / CSS.
His areas of interest are mostly Mobile / Web development, Computer Graphics and Game design.
In the free time he likes to learn new things, to walk, to play and to leave with the friends.
He came to DevScope willing to learn, gain experience and evolve professionally.